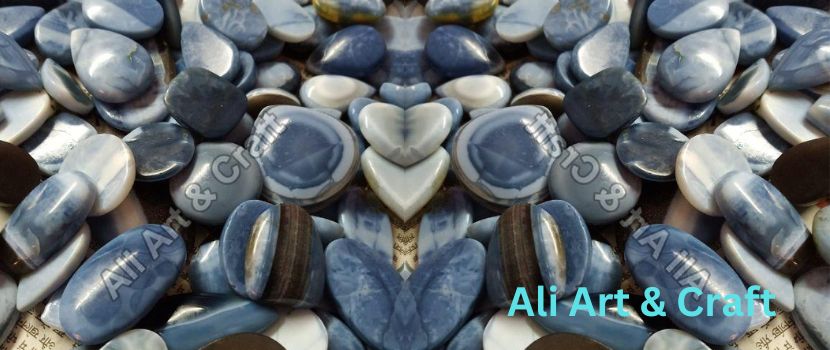 Crystal and gemstones are known to be stone that has healing and magical powers. Many people love and wear these stones to ensure prosperity and good health for themselves. Amongst such gemstones, blue opal gemstone is believed to have great healing powers that offer a ton of health benefits.
This gemstone has a calming blue color with an opaque appearance. It is considered to be a rare variety and can be found in Andes Mountain, Peru.
Given below are a few Advantages of owning and wearing a blue opal gemstone.
Promotes Prosperity
Blue opal gemstone is linked to enhancing prosperity for your home. The gemstone is linked to good fortune and attracts wealth for the wearer. The reason the gemstone is believed to
bring good fortune is attributed to its energy.
The energy from the stone helps the wearer to take good financial decisions. If you are struggling to take financial decisions, invest in Blue opal gemstones from a Blue opal gemstone supplier.
Ensure Harmonious Relationship
This gemstone is also well known for its positive effect on individual love life. The stone is linked to providing struggling couple to get emotional fulfillment. Wearing a Blue opal gemstone allows the individual to create a harmonious love relationship with their partner at the time of distress.
If you and your partner are going through tough times investing in a harmonious relationship can help bring positive energy. You can also gift a Blue opal gemstone to your loved one who is facing hardship in their love relationship.


Boasts Optimal Health
Optimal health is the need of an hour and Blue opal gemstone can offer you the same. The stone is linked to enhancing and boasting metabolism to ensure good overall health. The gemstone is renowned to improve health issues such as hair loss, vision issues, etc. Blue opal gemstone also enhances immunity and is therefore much demanded amongst customers.
Improves Communication Skill
Communication skill is considered to be vital life skill to ensure a better future for us. Many struggles with clearly communicating their thoughts, opinions, ideas, etc to others. Blue opal gemstone helps the wearer to improve their communication skill to help present their ideas and thoughts.
The gemstone offers soothing energy that allows for self-expression by balancing throat chakra. The stone is also believed to remove anxiety, shyness, nervousness, etc that allows the wearer to communicate effectively.
To conclude, Blue opal gemstone offers varying benefits to the wearer. The positive effect of the blue opal gemstone can only be witnessed, if the stone is authentic. You should always buy Blue opal gemstones from a certified and experienced supplier to ensure stone purity. The gemstone conveys metaphysical meaning and can help enhance your life by wearing it.
The stone can allow you to heal from both physical and emotional scars you have gained through your life experience. The healing powers of the gemstone will allow you to forego anxiety, depression, lack of confidence, etc. The calming and soothing properties of the stone will help you lead a happy and positive outlook in your life.